AQUA 16 (16 mil Reinforced Polyethylene Liner)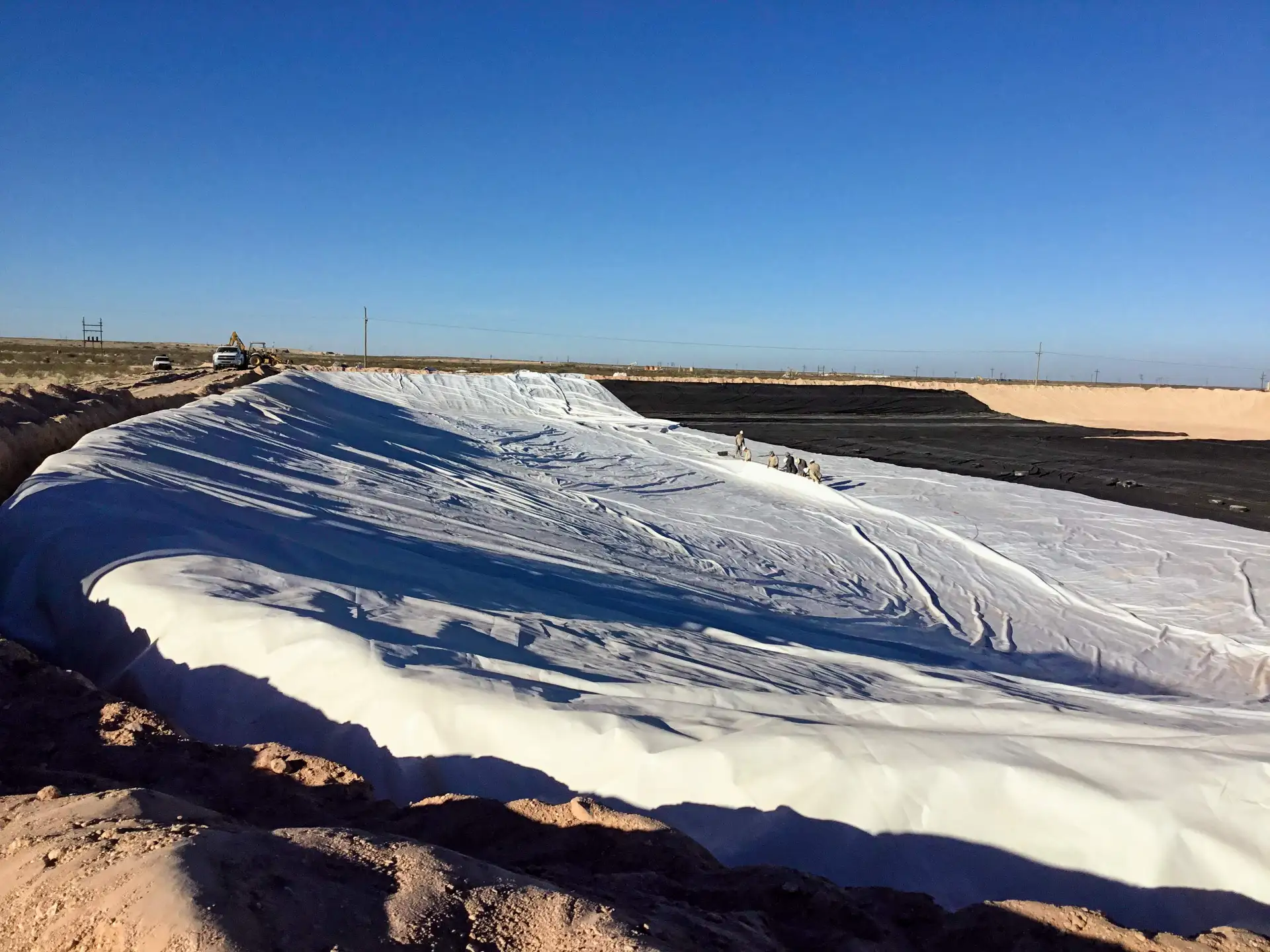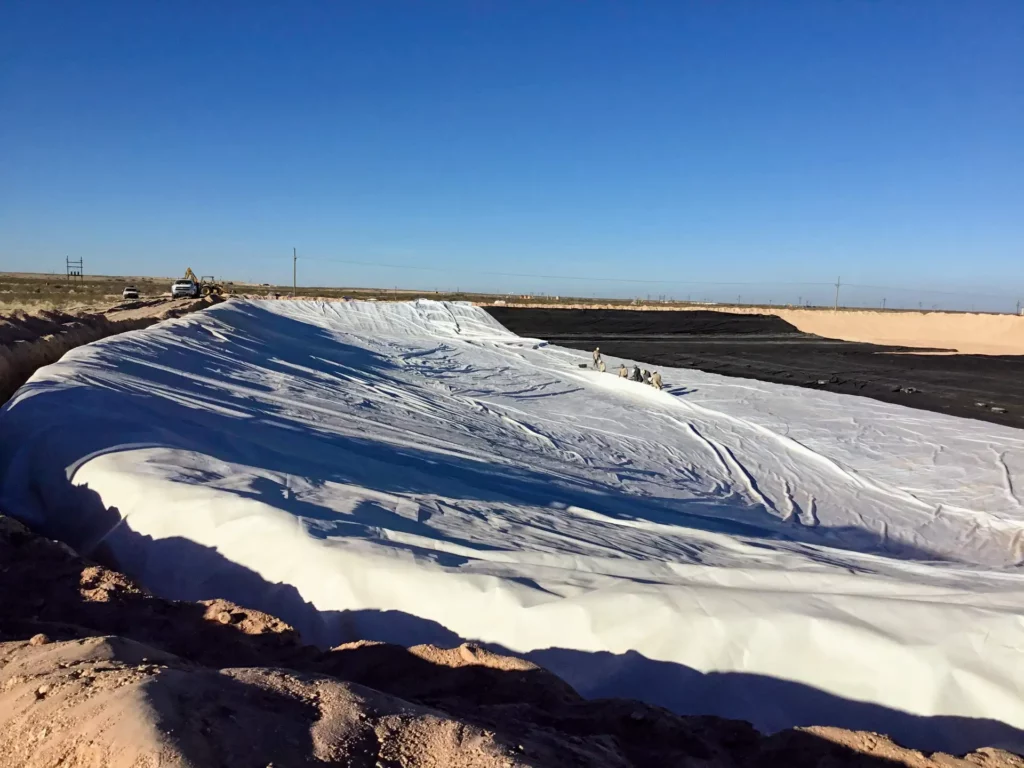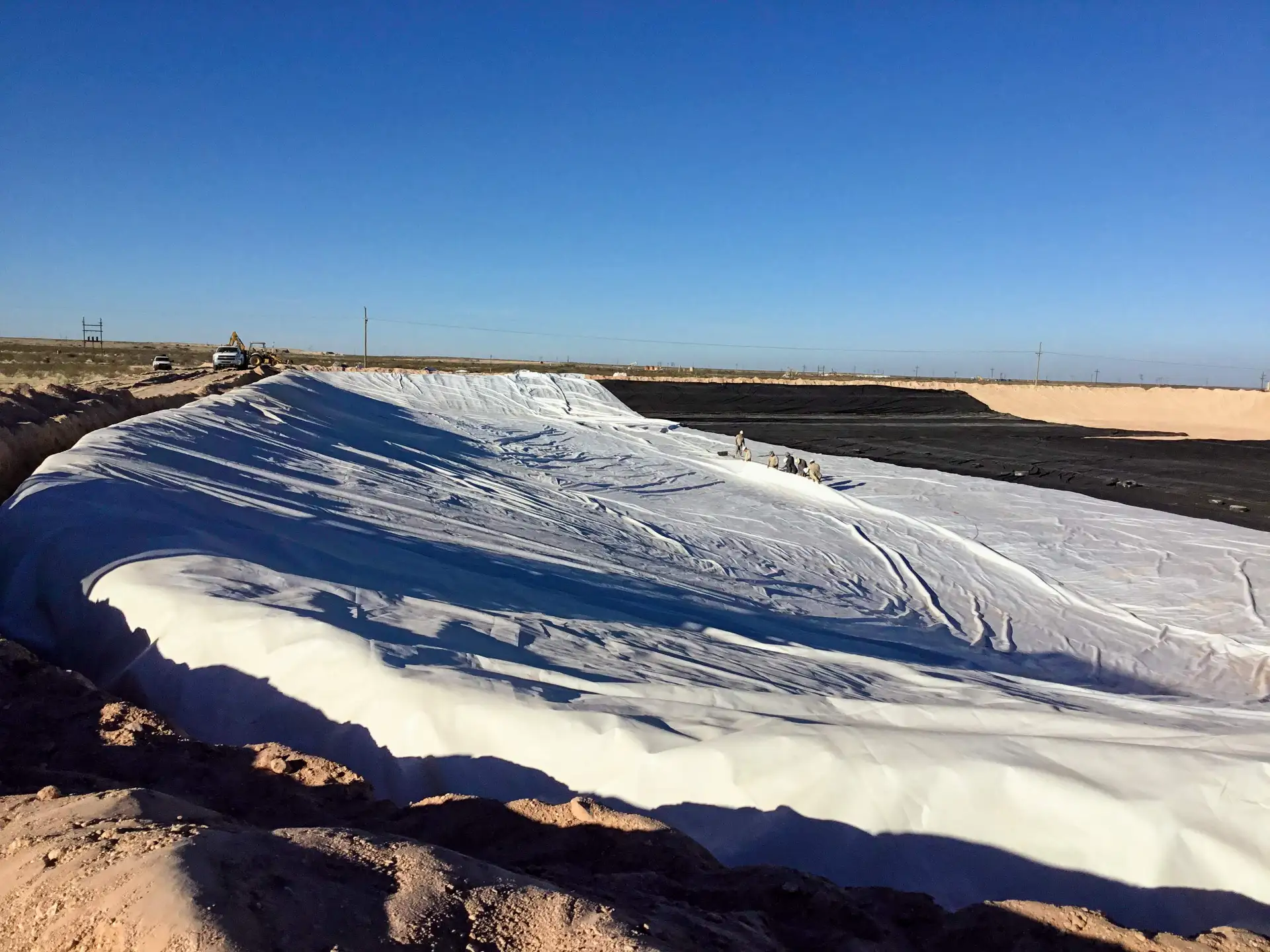 Aqua 16 mil reinforced polyethylene is a North American made product made of the finest raw materials and has excellent physical properties for its thickness and weight.
Aqua 16's high quality HDPE liner scrim provides excellent puncture and tear resistance.
Aqua 16 also consist of a specially formulated coating allowing for excellent weld-ability, seam strength, and u.v. resistance.
Aqua 16 comes with a 3 year u.v. & weathering warranty and often lasts much longer in many applications.
Recommended uses for Aqua 16 mil (RPE) is for temporary to moderate term pond liners, long term if buried; sports field liners, erosion control, and is also an excellent choice for tarps and covers such as for hay tarps and landfill covers.
Download Spec Sheet