Custom Pond Liners for Large Ponds
Western Environmental Liner can prefabricate very large pond liners in one piece. This is made possible due to Western Environmental Liner's unique machines that have the ability to weld very wide widths and infinite lengths.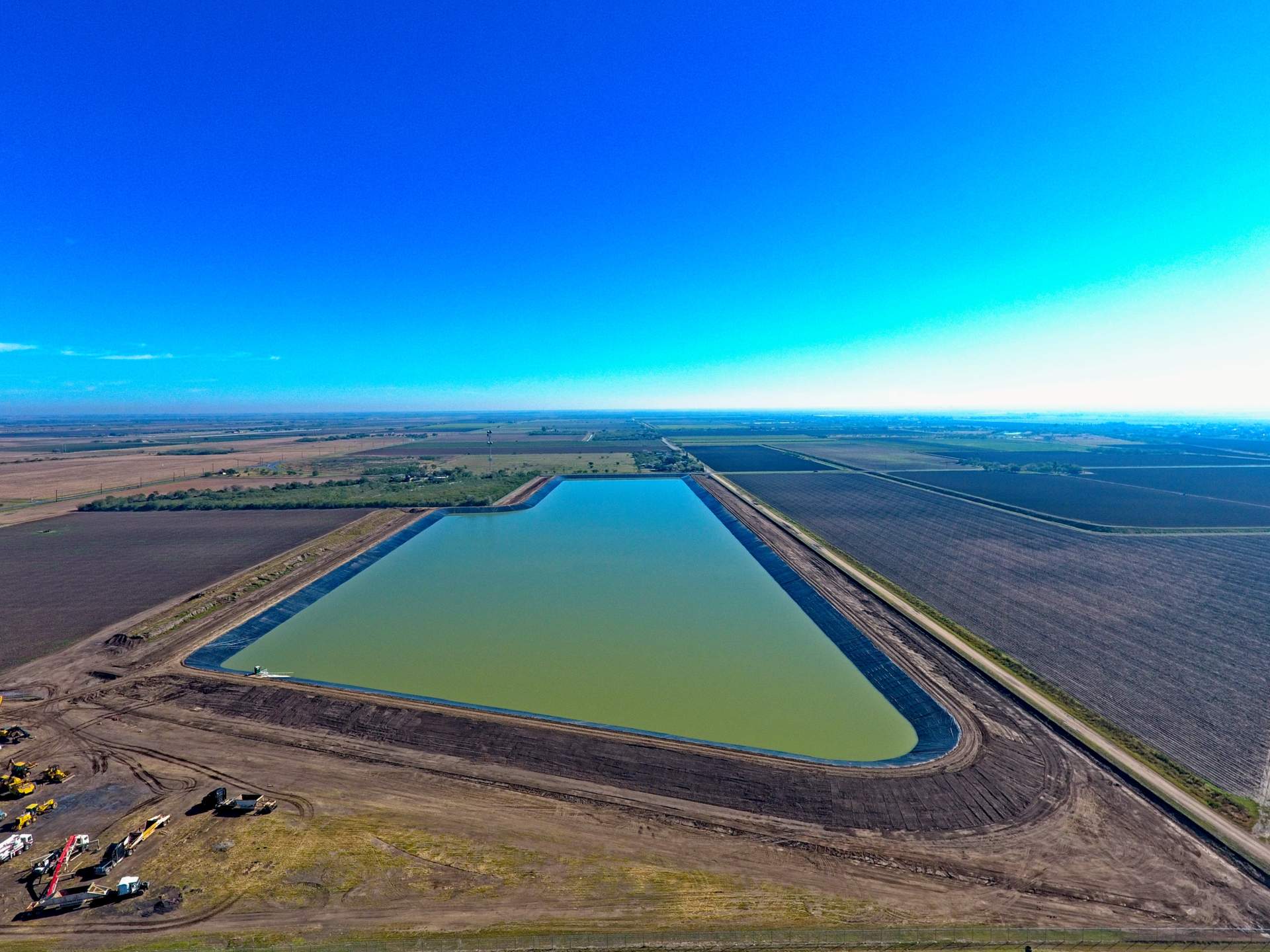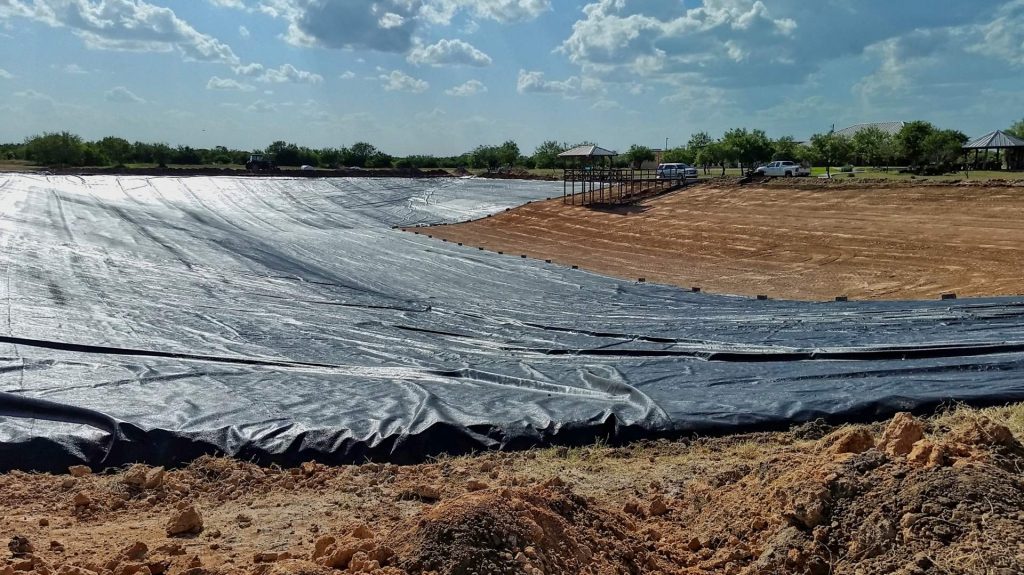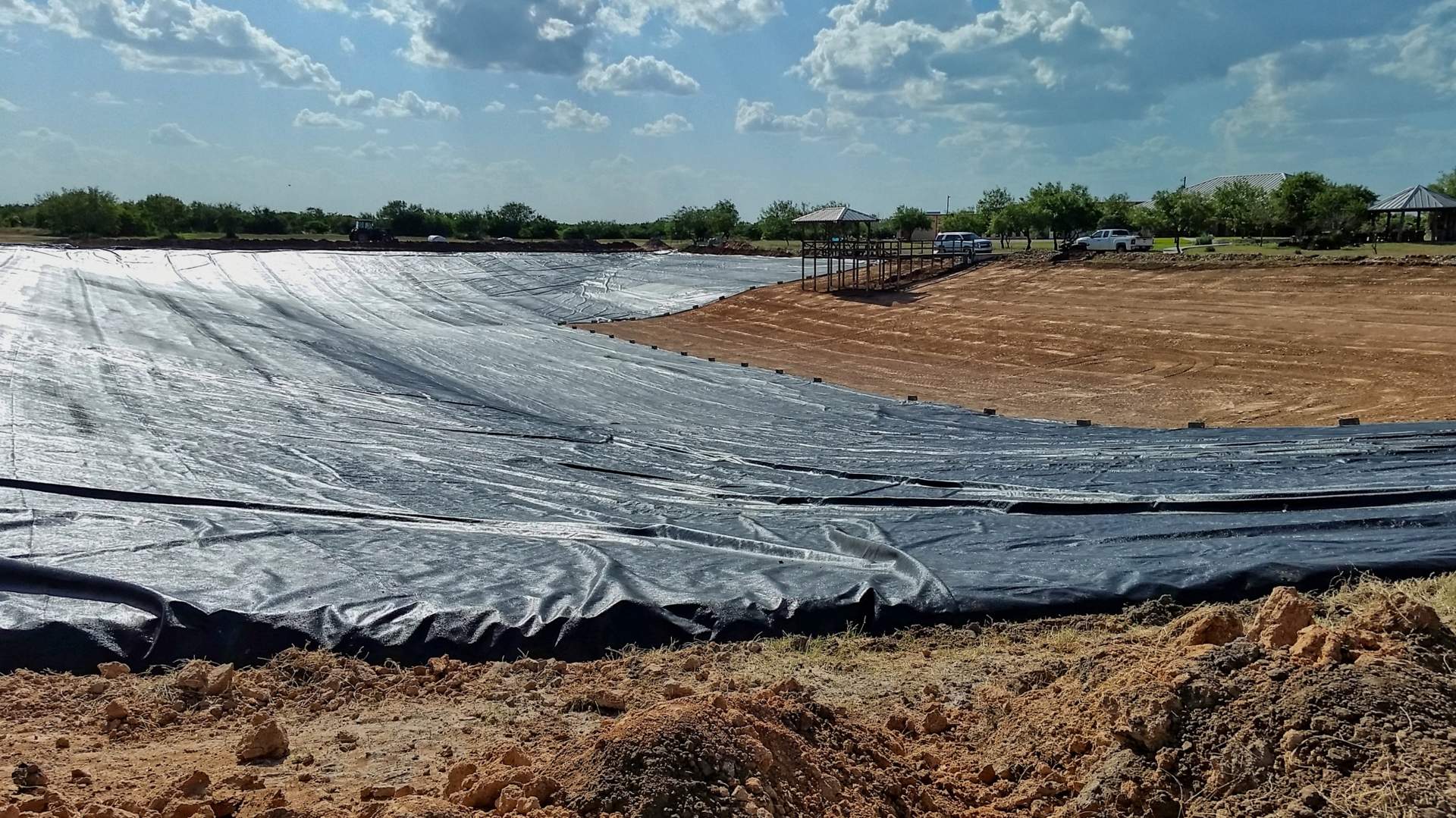 Western Environmental Liner also has winding and loading equipment that allows for large pond liners up to 8,000 lbs in weight or more as well as liners as large as 200,000 square feet. When needed, Western Environmental Liner's large open factory space can also be utilized.
Being able to make very large pond liners allows for many large ponds to be lined with just one geomembrane liner panel with all pre-welded seams. These preformed pond liners often produce the best results.
When there is a weld seam failure it is most often a field weld failure due to the fact that factory welds are very consistent if advanced factory equipment is being used.
Outside welds also have many other factors to contend with that factory welds do not, such as uneven ground, wind, rain, inconsistent power sources and less sophisticated smaller scale welding equipment.
Although our turnkey options are quite affordable compared to most other installation options available, being able to make a large pond liner in one piece normally lowers the overall liner installation costs and also lowers the risk of having a possible leak.
Contact  a 30+ year pond liner manufacturer to provide you with the best value large pond liners on the market today.