Frac Tank Liners
With the continuous progress of advancing technology and better the means to utilize fracking, several water containment or flowback containment methods have arisen in the fracking market.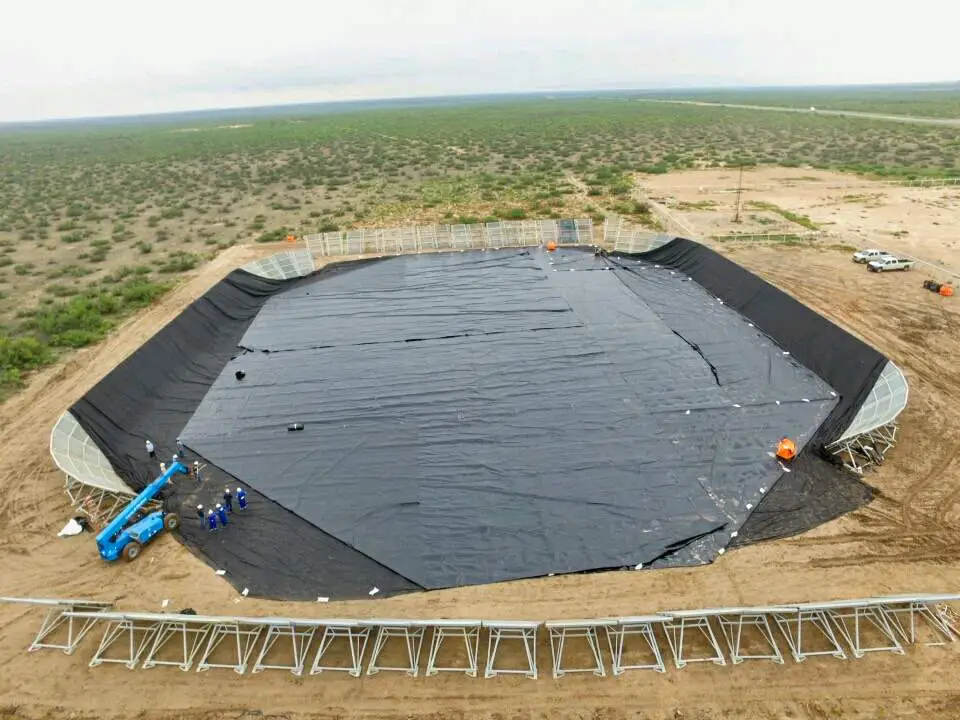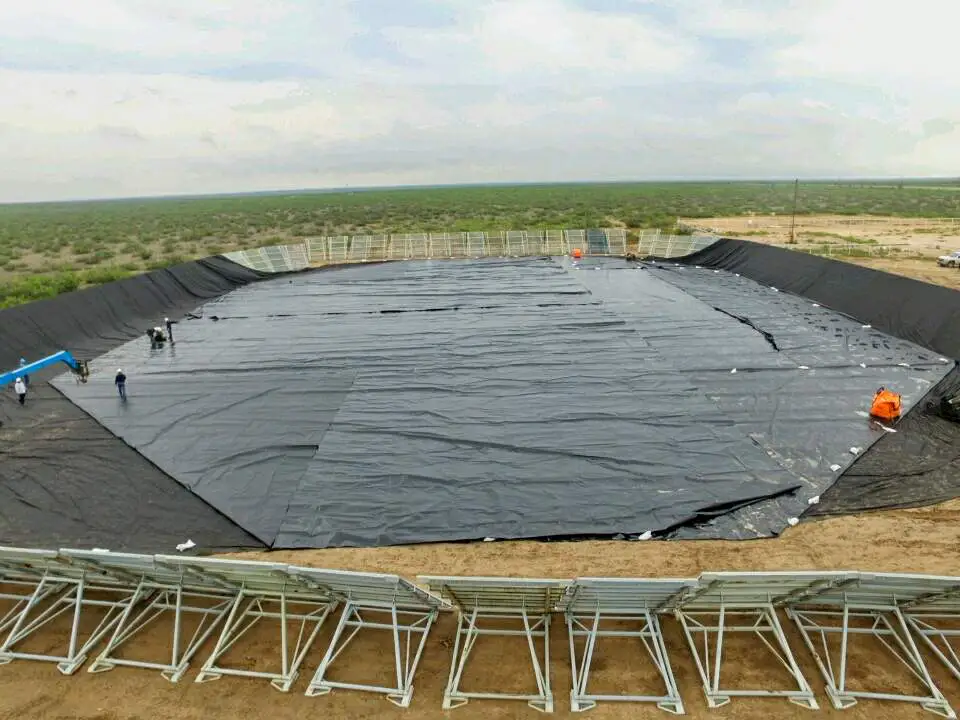 Some installers opt to create a flat pad with berms to contain any leak, in other areas of the fracking process some use several trucks to transport water and flowback and some assemble walls to create a frac tank on site.
When frac tanks are utilized in place of frac pits or frac reservoirs, installers go through a process of completion. To make sure that no leakage will occur, a felt is used as an underlay. The felt material is normally made of geotextile that protects the liner from any possible puncture. Once the felt or the geotextile is in place, the base of the frac tank is then laid, folding the edges that will be used to go over the walls when it's ready. Installers then use a reliable solid structure that is assembled on site to function as walls of the tank, securing the tank in place. Once the wall assembly is completed, the liner material is then laid over the wall, covering the inside and the outside wall and is then secured in place.
Whether you are lining a frac pad, a frac pit, or a frac tank, Western Environmental Liner is here to help you with your liner needs. We offer felt or geotextile that is extremely puncture resistant to help you protect your liner from any possible damage and leakage. Our geotextile, also called felt, is extremely durable and highly abrasion resistant protecting it from any environmental stresses. Western Environmental Liner likewise offers an array of frac tank liners. Our Aqua series is an excellent choice in containing liquids, whether it is freshwater, fracking fluids, proppants or flowback. Our Aqua series is a woven coated reinforced polyethylene that comes in several thicknesses, from 12 mils to 30 mils. We also provide Reinforced Polypropylene and extruded liner materials for the best containment properties based on the stresses of the application. If a specific thickness is needed, Western Environmental Liner has the ability to acquire it for you.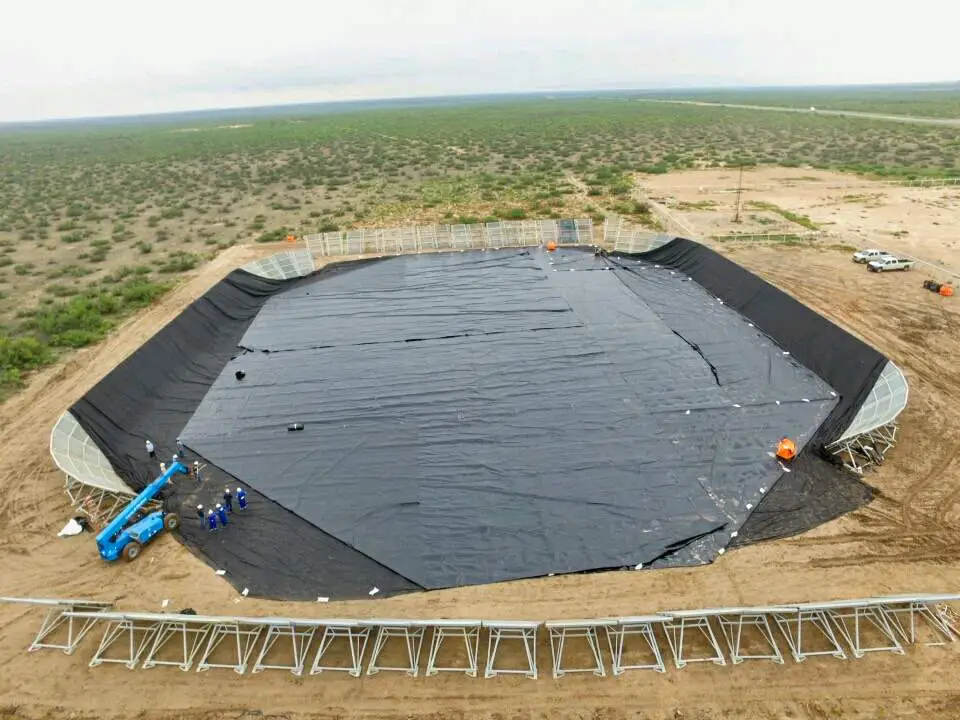 Western Environmental Liner has been serving some of the biggest fracking turnkey installers in the industry, providing primary containment and secondary containment for frac pads, frac tanks, oil tanks among others. Whether you are looking for a felt or geotextile, a frac pit liner for primary containment or secondary containment, a frac tank liner for primary containment or secondary containment, we can provide you our great service. Our multiple factories located in Tolleson, AZ, Romulus, NY and Great Bend, KS allow us to custom-fabricate your frac tank liner into whatever size and shape you need. Being in the industry for over 30 years gives you the assurance that we are able to efficiently deliver your frac pad liner or frac tank liner in a reasonable short amount of time. Because we have the capability of custom-fabricating your liner into the size you need, making sure that you save time and money in the installation process. These liners are fabricated into large panels, preferably one panel, for convenient installation.
Western Environmental liner understands that Frac Tank Liners can be difficult to install for someone who does not have a lot of experience dealing with them. We can help assist where needed to ensure the liner is installed correctly. We can provide an installation supervisor, a whole crew, or just help via phone and email to make sure nothing is left out.
Spec Sheets & Sizing