PVC Liners
PVC Liners are highly flexible and impermeable films most commonly used in 20 mil, 30 mil and 40 mil thicknesses.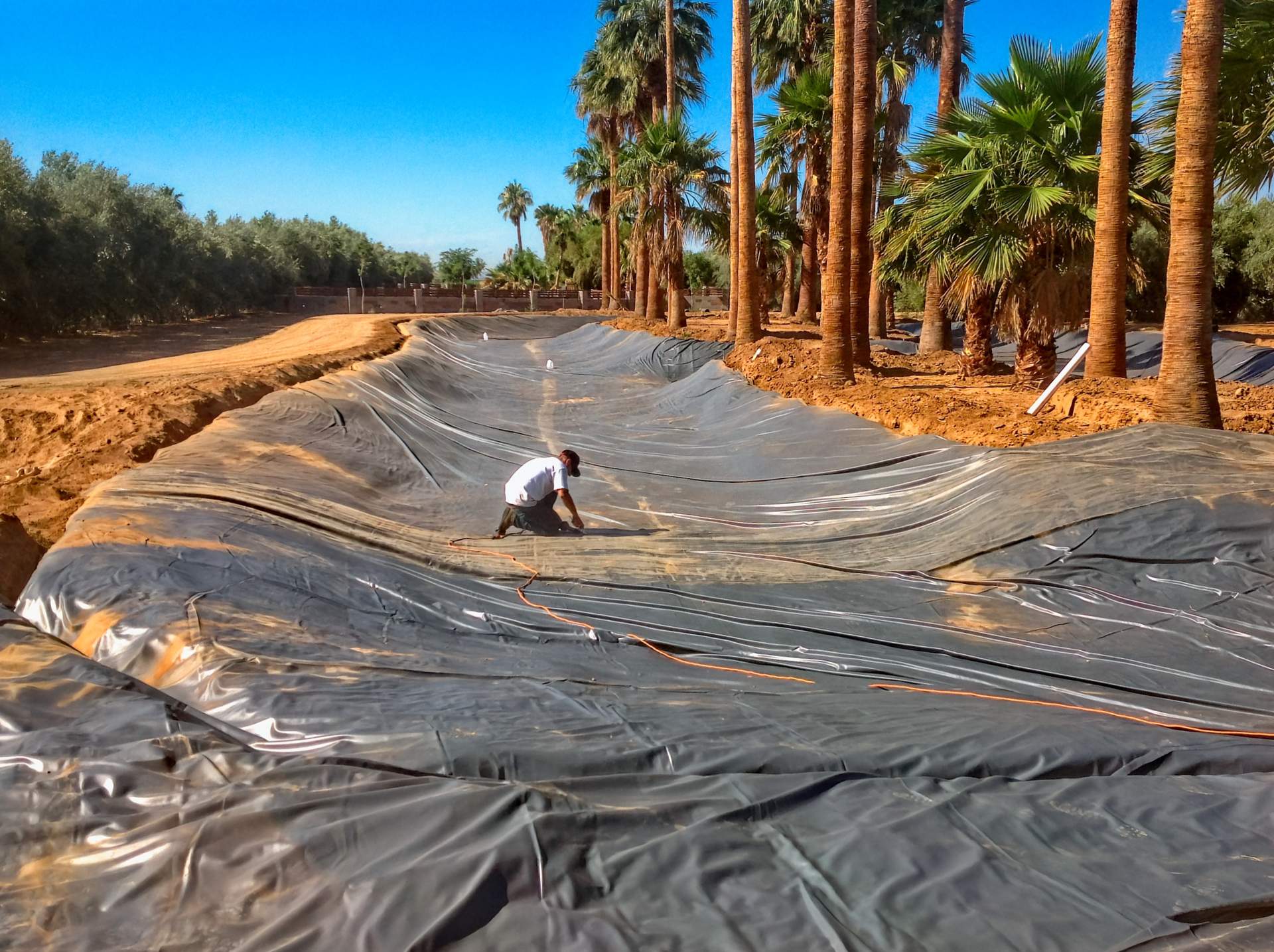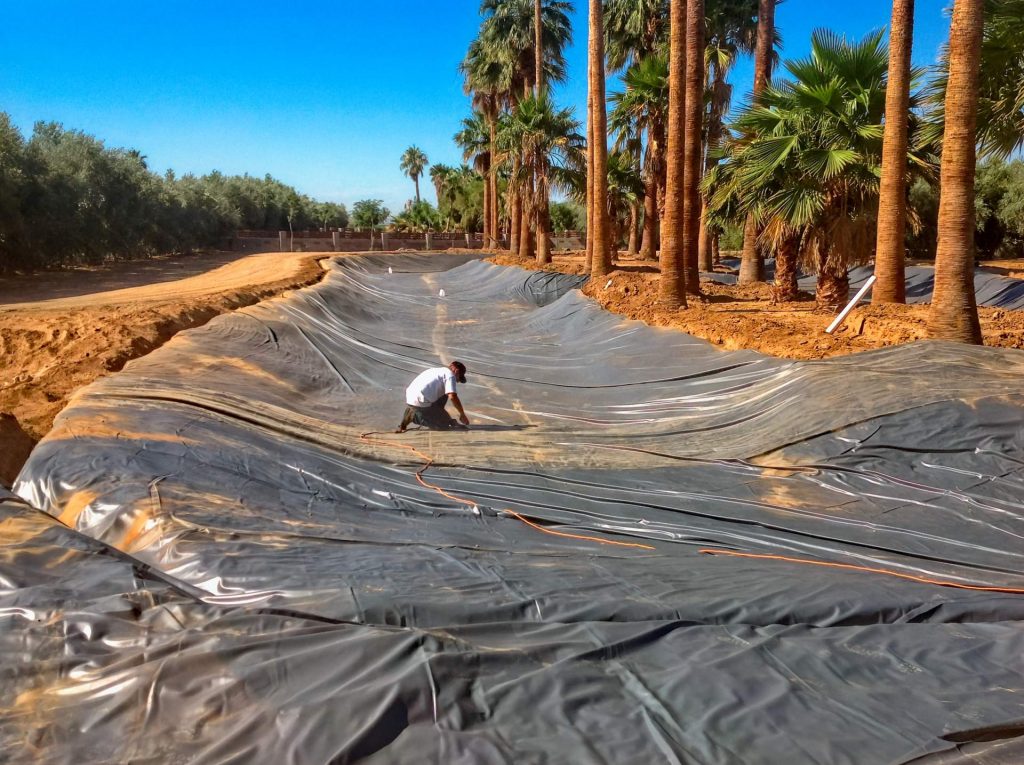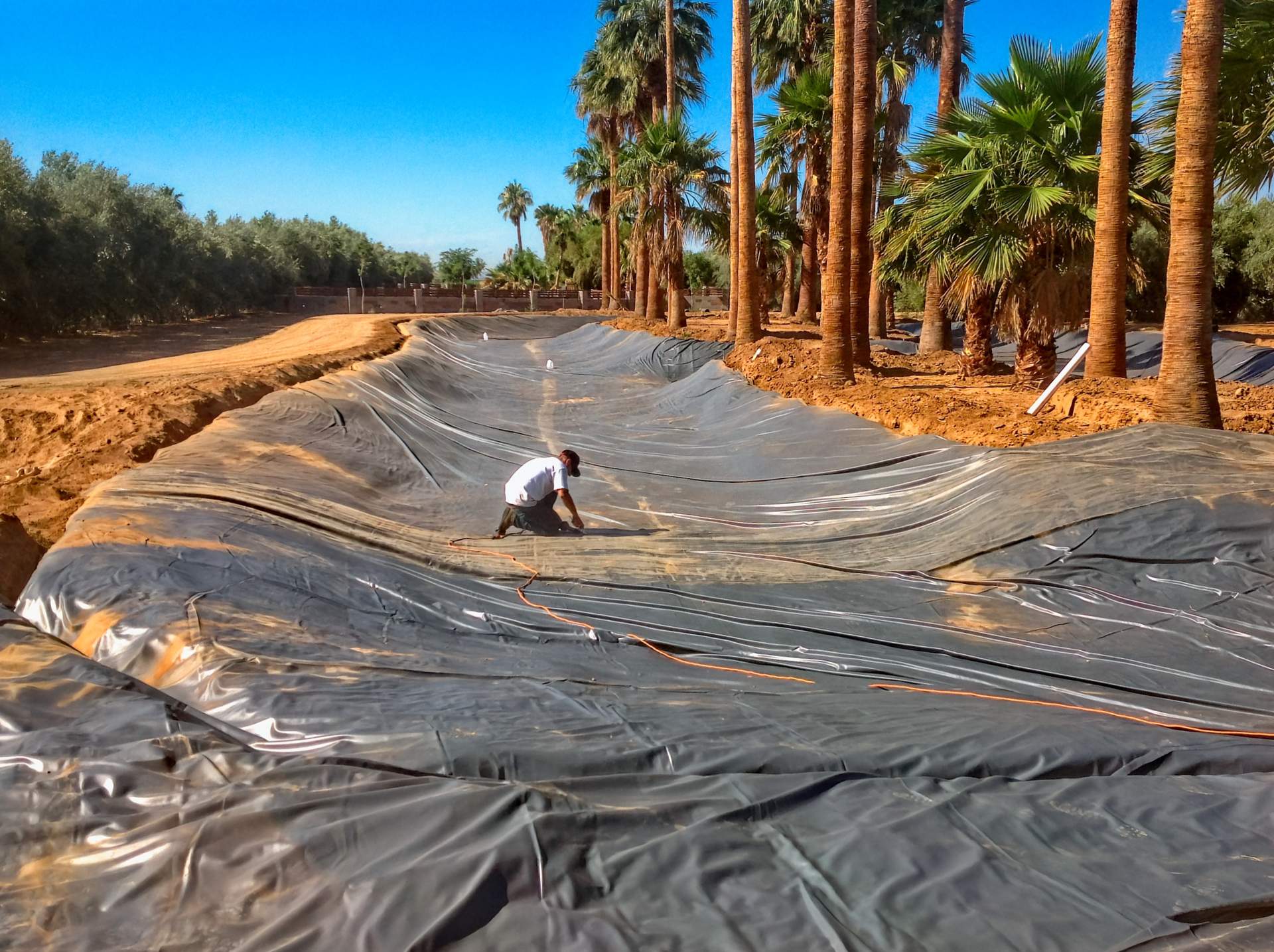 PVC is widely used as a liner material for numerous pond and containment applications. It makes an excellent choice for containment of chemicals, liquids and wastes. As such, PVC is often used as a landfill liner and for landfill daily cover, presenting a less wasteful solution than using soil. You will often see PVC used in mining applications to contain coal ash – with its high impermeability, PVC is excellent for preventing harmful dusts from spreading.
PVC is also very good at containing water and it can be made non-toxic to handle fish ponds and potable water applications.
PVC can be formulated with several different resistances depending on the purpose. It can be made oil-resistant and safe for fish. It retains high flexibility while maintaining impermeability, and offers a malleable film to work with to conform to changes in the ground and its other surroundings.
PVC is not naturally UV-resistant, and its useful life if left exposed to sunlight can be one-tenth of its useful life if buried. Because PVC is such a useful and trusted material for pond liners and other containment uses, work has taken place on creating PVC variants that are resistant to UV light.
PVC liners can have a warranty of up to 20 years, but typically only if they are buried or not used in an outside environment. This may be changing as the new UV-resistant variants become available with warranties up to 15 years. Warranty is one of the crucial costs to consider for any containment project.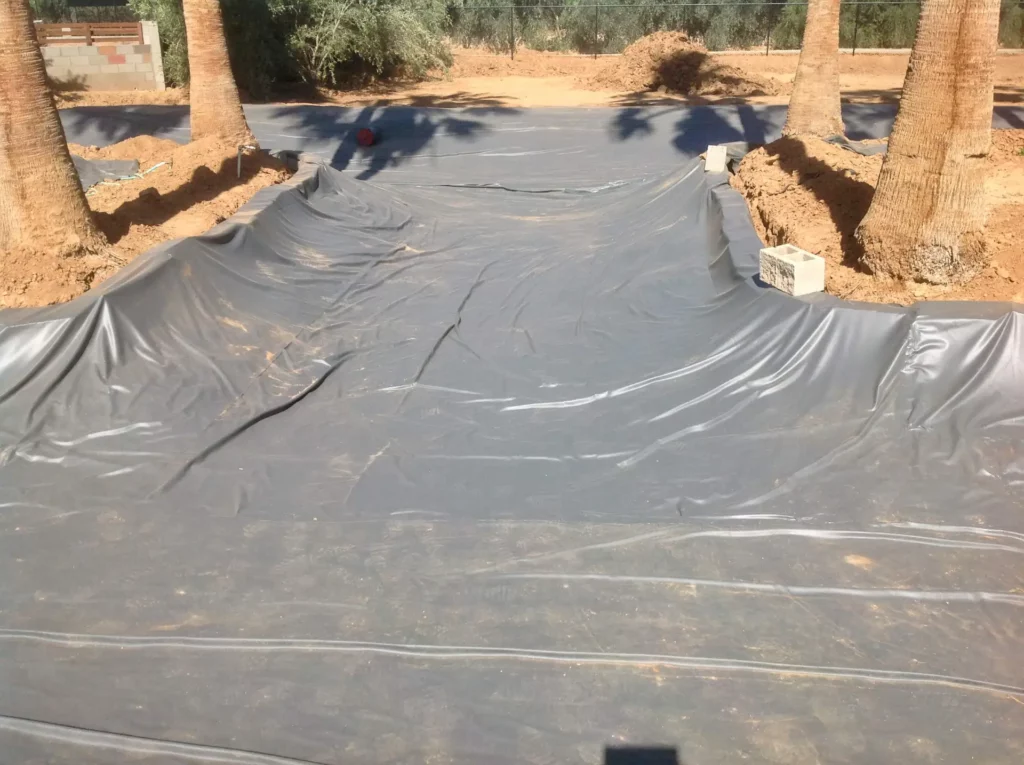 Gauge
Longevity
Application
PVC 20 mil Grey
2 years exposed
20 years buried

Temporary Construction pond liners , Temporary pond liners , potentially long term pond liners if buried. Landfill liners if Buried.

PVC 30 mil Grey
2 years exposed
20 years buried

Long Term Pond Liners buried. Containment Liners if inside. Landfill liners. Retention Pond liners, Temporary oil containment.

PVC 40 mil Grey
2 years exposed
20 years buried

Buried Pond Liners such as recreational liners or Golf Course Pond Liners, Evaporation Ponds. Retention Ponds, Temporary oil containment.